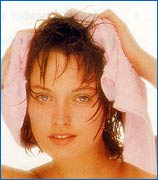 Welcome
At Clearbrook Water Treatment we specialise in both water softeners and water filtration supplying the equipment, the know how and the consumables needed to ensure a life time of trouble free operation.
There are many compelling reasons for installing a water softener - particularly in East Anglia - where the water hardness (dissolved calcium carbonate) is amongst the highest levels anywhere in the UK
Online Shop
Visit Clearbrook Online for Ceramic Water Filters, Quick Change Filters, Water Filter Kits and Taps & Faucets ( more to follow... )
Easy to clean
Bathing and showering become a whole new experience with soft water. A rich lather complemented by sparkling clean baths, basins and taps, with showers maintaining full power from free flowing water. Skin moisture is maintained helping dry skin conditions whilst hair is left soft and easy to manage.
Saves you money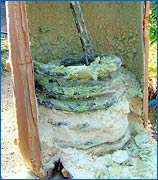 Use up to 50% less soap, shampoo, conditioner, washing powder, detergents and cleaning products too with softened water.
Prolongs the life of your appliances
Your boiler, hot water cylinder, washing machine, dishwasher and kettle will all last longer with softened water flowing through them.
Cuts your fuel bills
With hard water the deposits have to be heated before the water can be heated. Just 3mm of scale can mean a loss of efficiency in your heating system of 24%.*
* Source - British Water Consumers Guide.